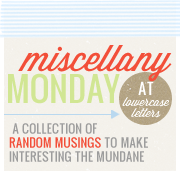 I love Mondays. Especially Mondays after a really really great weekend. I can't believe that it is November 1st. Already. I can't wait for Thanksgiving. I hope you all are as excited as I am. I feel magic in the air this morning, and I don't want to fight it...
a) I had the best time this weekend. My friends threw a huge party and everyone came. Friends that i haven't seen in TOO long. I dressed up as Ke$ha. Yes, that annoying blonde pop "star" that most people can't stand... I thought it would be fun to be blonde for the night. And it was. This is not to say that I didn't lose my wig halfway through the night, because... I did.But it was so nice to spend some QT with everyone.
Niki
came out and so did
Iris
! They are such lovely ladies.
b) I didn't do anything Halloween related on Halloween. This bothers me. Usually I watch scary movies. Oh well, maybe next year.
c) It's my friend
Sandy's
birthday today. What a lovely birthday! Sandy is the sweetest, most supportive friend. She has really helped me and let me vent when I have felt overwhelmed with blogging and working full time. I was having a pretty crappy day on Friday, and received a package in the mail from her <3 You should visit her blog.
She's having a fantastic giveaway.
d) My internet at the house doesn't work anymore. So I could't finish Fall Fashion Week. Such a bummer.
e) Andy likes to eat Maple oatmeal with blueberries and ham. Gross. So gross. Please tell me this is not normal. He seems the think I am the only one who thinks it's yucky.
f) Here are some photos from the party.
XOXO,
love love love.